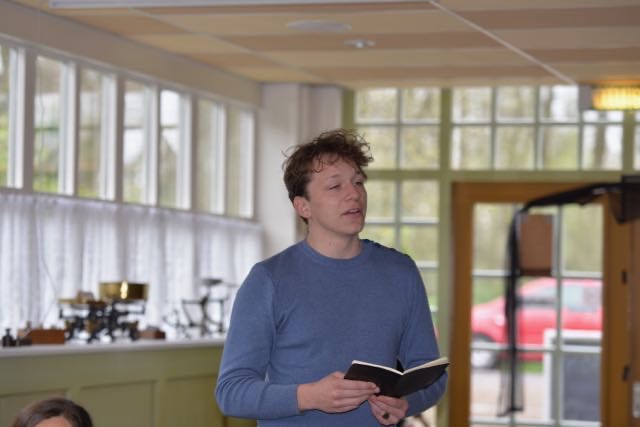 Hendrik, grandson of Mr. de Pecker, reads a poem remembering his granddad.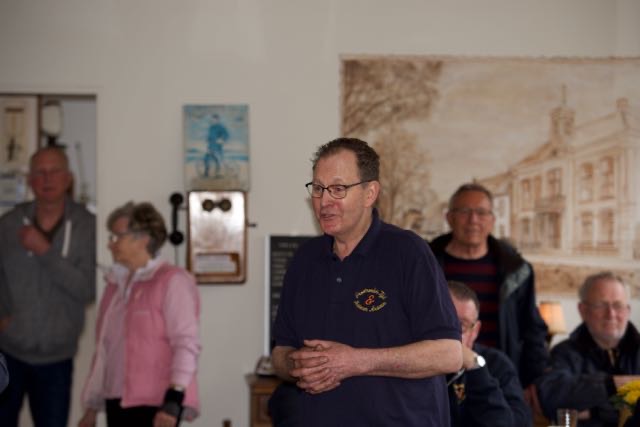 Henk Harberts gives an introduction to the museum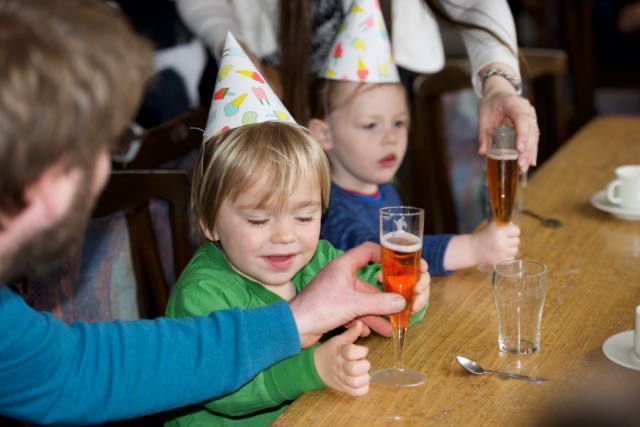 Champagne, or in this case sparkling apple juice, is distributed to Ward and Jana, greatgrandchildern of Mr. de Pecker.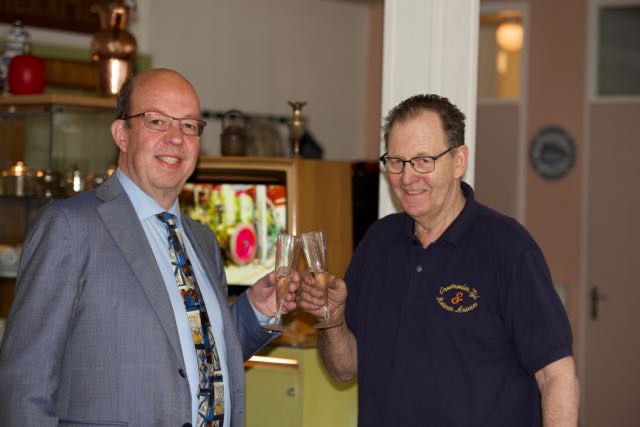 Henk Harberts (R) and Henk Uijterwaal (L, projectmanager) toast on the success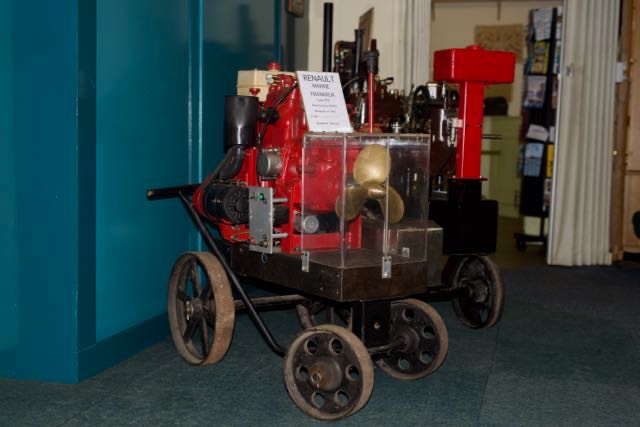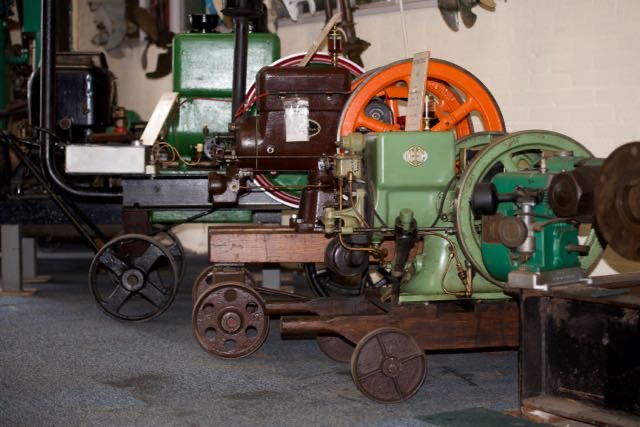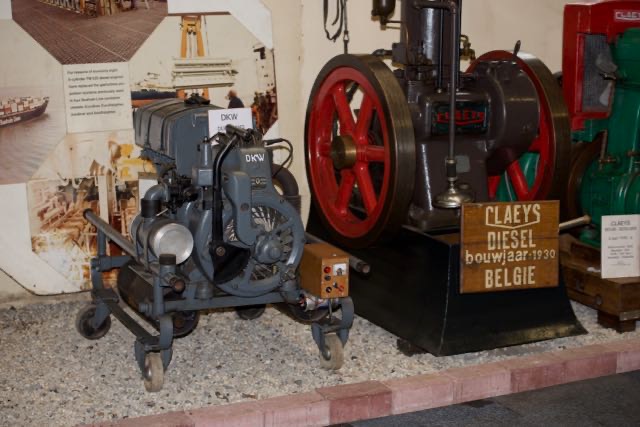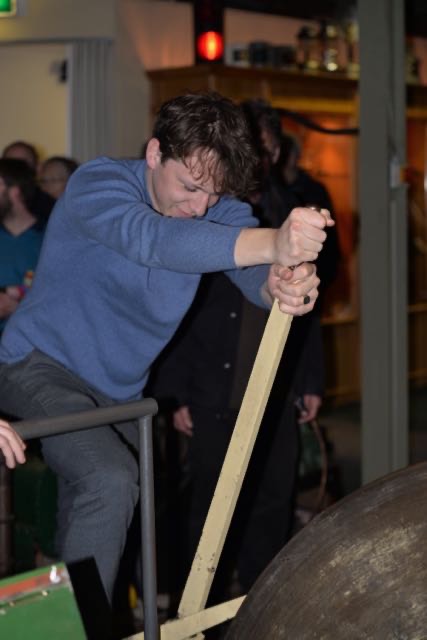 Hendrik starting an engine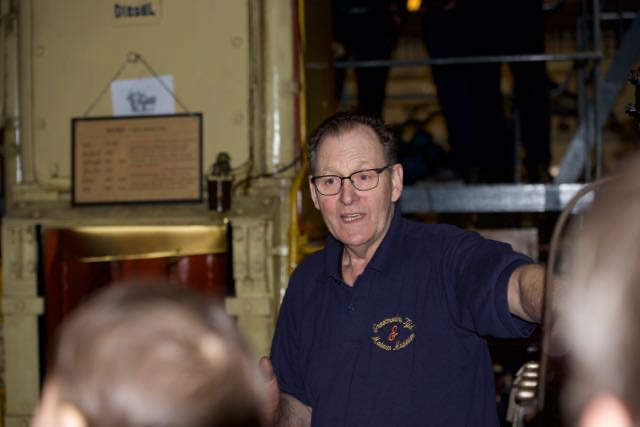 Henk Harberts explaining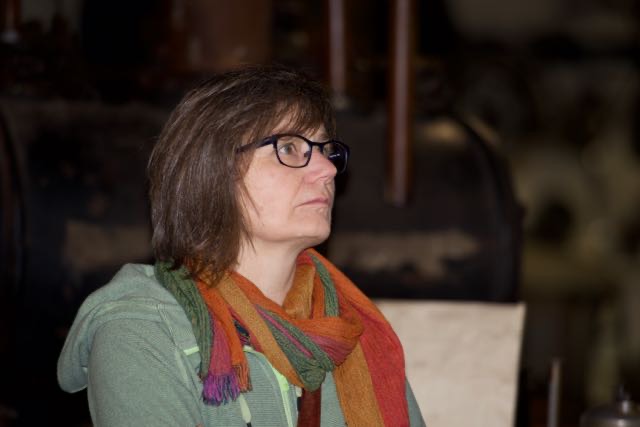 Anne, daughter of Mr. de Pecker, listening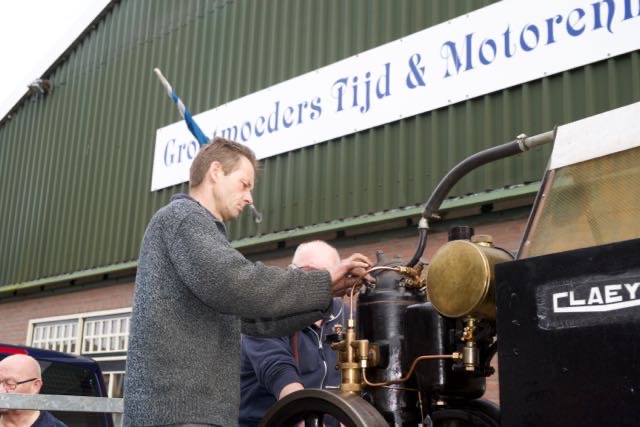 Ronald, one of the volunteers of the museum, trying to start an engine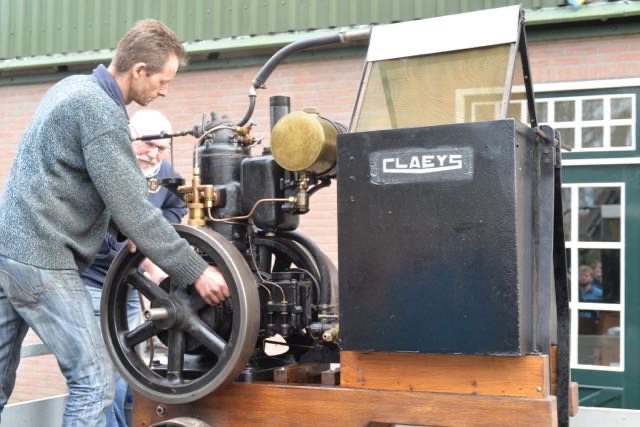 And it runs, video's can be found here.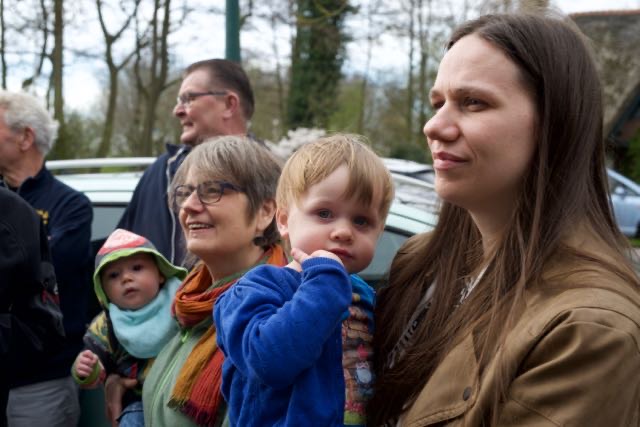 Family watching a running engine.